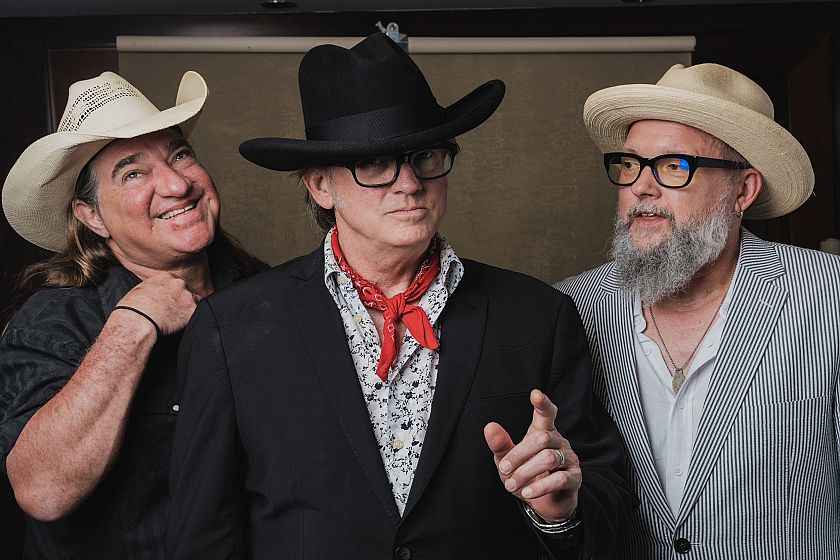 Chuck Mead
Chuck Mead
Chuck Mead is a Country singer with a Rock n Roll heart who continues to burn up the honky tonk hardwood floors with his hillbilly power trio, The Stalwarts. He's also a renowned songwriter, producer, music director, musicologist and architect behind the rebirth of Lower Broadway and the Global Neo Traditional Country music movement.
This Kansas native, has been at the forefront of what has come to be known as Americana Music for the better part of 25 years. Perhaps best known for co-founding the famed '90s Alternative Country quintet, BR5-49, whose 7 albums garnered a CMA Award for Best International Touring Act and three Grammy nominations, helped build an indelible bridge between authentic American Roots music and millions of fans worldwide.
Since then he's toured the globe, entertained thousands on the high seas, released 4 solo albums, made 150+ appearances on the Grand Ole Opry, co-produced critically acclaimed tribute albums to Johnny Cash & Waylon Jennings, acted as Musical Director/Supervisor/Producer of the Broadway hit musical Million Dollar Quartet AND the companion CMT television show Sun Records and is the curator and host of WSM radio show Face The Music with Chuck Mead.