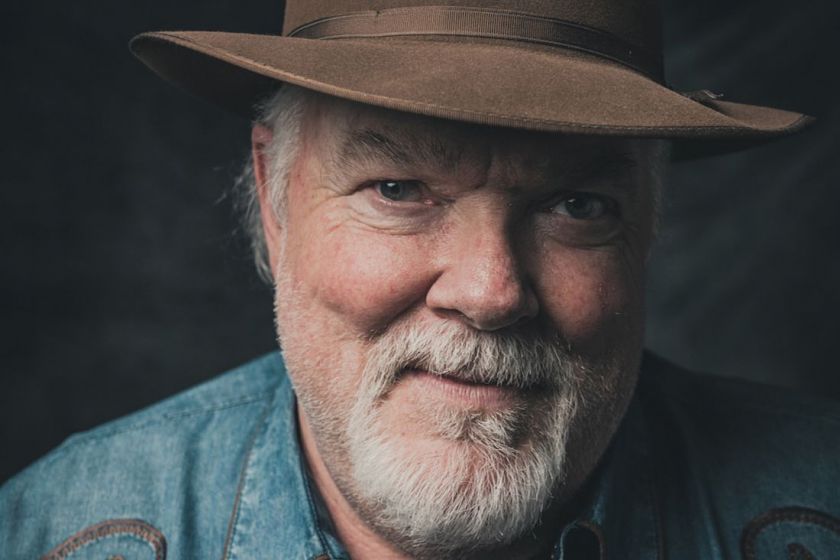 Dallas Wayne with Redd Volkaert
Dallas Wayne with Redd Volkaert
DALLAS WAYNE with Redd Volkaert
Country music singer/ songwriter and SiriusXM personality Dallas Wayne has performed on some of the most hallowed stages in country music, from the Grand Ole Opry and Willie Nelson's Fourth of July Picnic, to appearances on "Country's Family Reunion" and "Larry's Country Diner." Dallas' most recent album, Coldwater, Tennessee was released on the BFD/Audium Nashville label in April 2022. Produced by Buddy Cannon, this album of original tunes includes several co-writes with long-time collaborator Robbie Fulks, and one written with Buddy Cannon and Whisperin' Bill Anderson — two of Dallas' songwriting heroes.
Throughout his career, Dallas has been a champion for classic country music — both in his live performances, and as an on-air personality for SiriusXM's Willie's Roadhouse (channel 59) and Outlaw Country (channel 60). He can be heard on SiriusXM: weekdays from noon to 6 p.m. and Sundays from 10 a.m. to noon Eastern at Willie's Roadhouse (channel 59), and Tuesday through Friday in Outlaw Country (channel 60) from 10 a.m. to noon Eastern.
A native of Springfield, Missouri, Dallas currently lives in Bristol, the 'Birthplace of Country Music.' He has received multiple honors, including Texas Country Music Hall of Fame inductee, the CMA of Texas Choice Award, Ameripolitan Music Awards for DJ of the Year and Honky Tonk Group of the Year (Heybale!), and two-time Academy of Western Artists' DJ of the Year.
Grammy-winner and guitar-playing legend Redd Volkaert is renowned for being one of the greatest Telecaster players in the country music world and beyond. Well-known for performing with Merle Haggard's band The Strangers and the famed supergroup Heybale!, Volkaert also is a recording artist and singer/songwriter in his own right. Dallas and Redd have performed together for many years, including as part of Heybale! and The TwangBangers.
Dallas Wayne & Redd Volkaert

1:15 PM - 2:30 PM

Dallas Wayne & Redd Volkaert

5:00 PM - 6:15 PM