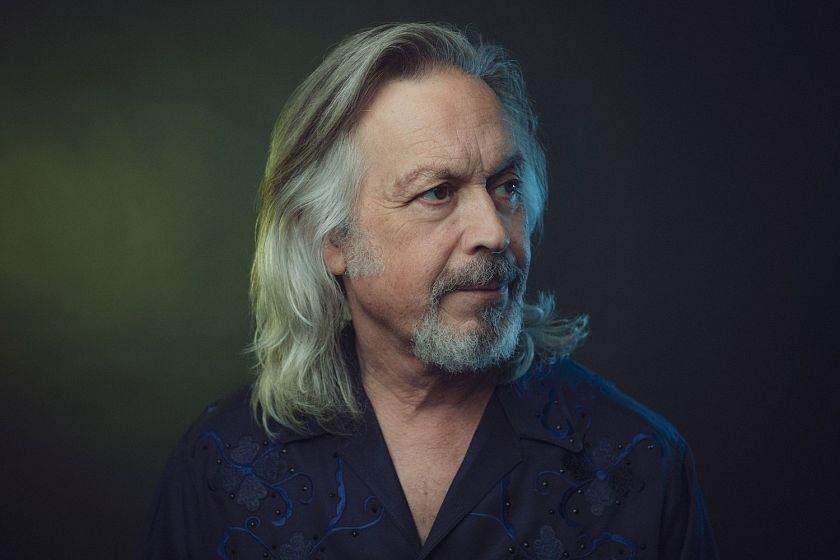 Jim Lauderdale
Jim Lauderdale
Jim Lauderdale has never been content to sit still in any one musical place for long, effortlessly cycling through a wide range of country, rock, and bluegrass shades of Americana. But "Hope," album number 34 in the two-time GRAMMY® award-winning singer-songwriter's distinguished career, nevertheless stands out stylistically as well as thematically. After a year of locked-down isolation, "Hope" finds Lauderdale breaking out with wide-open arrangements along the lines of Neil Young, The Grateful Dead and Little Feat.
As to messaging, "Hope" is a joyous musical tribute to the spirit of overcoming hard times in a spirit of inspirational healing. And the very first song sets the tone, "The Opportunity To Help Somebody Through It." With a message of helping your fellow man get through trying times, it brings a message of hard-won optimism.
"I wanted to get a musical message out there during this time of what we've all been going through, about the hope for better days ahead without seeming sanctimonious or preachy," Lauderdale says. "What I wanted to achieve was music to somehow help us all get through trying times and give comfort. The past year has been so difficult for everybody. If we can find any glimmers of hope, that really helps get you through another day."
Courage, hope and perseverance are recurrent themes throughout the album, from the tribute to frontline healthcare workers "Brave One" to "Don't You Dream Anymore?," a song urging listeners to be brave enough to want more. But it's not all heaviness. "Here's To Hoping" evokes the light at the end of the tunnel, and "Joyful Noise" closes the album with exactly that.
"Sounds we make and hear are joyful," Lauderdale says. "Music and laughter, talking and singing, sounds of nature. There's a joyfulness to it that helps make life seem right."
"Hope" was co-produced by Lauderdale with his long-time collaborator Jay Weaver, who played a similar role on 2019's "From Another World" and 2018's "Time Flies." Along with the usual A-list support cast (including guitarists Chris Scruggs and Kenny Vaughan, plus sibling harmonies from Lillie Mae and Frank Rische), "Hope" features collaborations with engineering students in the Blackbird Academy teaching academy at Nashville's fabled Blackbird Studios.
"That was a learning experience for me, too," Lauderdale says. "Really inspiring to be in there working with people learning the process."
The material on "Hope" started to coalesce during Lauderdale's recording sessions with more straight-ahead country songs. But that process was upended when the shutdown kicked in during the spring of 2020.