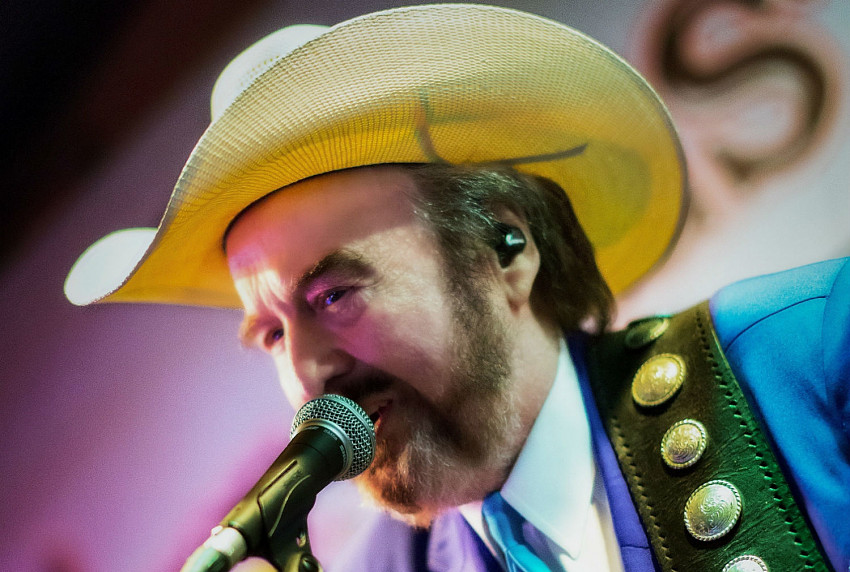 Johnny Bush
Johnny Bush
Johnny Bush Shinn III was born on Feb. 17, 1935, in Houston
Bush's association with [Ray] Price opened doors in Nashville, and he got a job singing demo records for a big-league song publisher. Meanwhile, he played drums in Nelson's new band, The Record Men, and tried to land a record deal. But label executives thought he sounded too much like Price. So Nelson, primarily known as a songwriter in the 1960s with such songs as Price's "Night Life," funded Bush's first single recording, "Sound of a Heartache," the title track of his debut album in 1967.
By 1972, Bush's career was arching up into national prominence thanks to RCA Records, whose Nashville division was headed by the legendary Chet Atkins. Bush's amazing vocals that soared to operatic levels with a honky-tonk beat led one music critic to dub him the "Country Caruso."
"Whiskey River," Bush's first RCA single, was churning up the charts with airplay across the nation. He was selling out big clubs and was looking forward to a hard-charging tour to support the single.
Since the turn of the millennium, Bush has released a dozen studio albums – "Lost Highway Saloon," "Johnny Bush Sings Bob Wills," "Green Snakes," "Honkytonic," "Texas State of Mind," "Devil's Disciple," "Texas on a Saturday Night," "Kashmere Gardens Mud: A Tribute to Houston's Country Soul," "Lillie's White Lies," "Who'll Buy My Memories," "Texas Legends: Johnny Rodriguez & Johnny Bush" and "Reflections."
Bush was inducted into the Texas Country Music Hall of Fame in 2003 along with Kris Kristofferson and Lefty Frizzell, his hero. His life-long compadre Nelson did the honors.
His renewed visibility has made him a mentor to younger Texas artists who were inspired by the honky-tonk/hardcore country sound that Bush does so much to perpetuate. They regularly invite him to share the stage at their shows, presenting Bush with a new generation of fans.
Bush - "In contrast to the powers that be in Nashville, who have either boldly or subtly set out to kill the original roots of country music, in Texas it is our musical birthright and responsibility to keep these sources alive."
Ponderosa Stomp

8:00 PM-11:00 PM

Spinnaker Lounge

Deck 13, FWD

Johnny Bush & Dallas Wayne

2:30 PM-3:45 PM