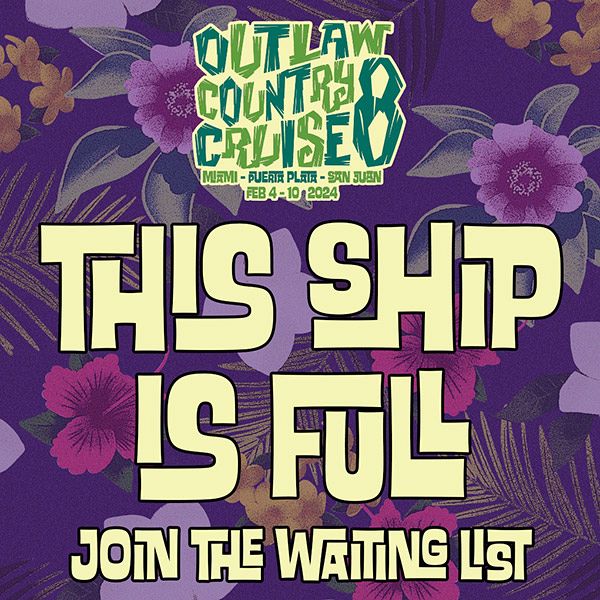 The Outlaw Country Cruise is Sold Out!
Thursday, March 30, 2023
Ahoy Cruisers!
You read that right, we have officially sold the last open stateroom on The Outlaw Country Cruise! Dry those eyes, that doesn't mean there won't be a chance to join us in 2024! Check out all of the details below on how you can join the waiting list and have a chance to sail with us.
Learn more about the waiting list