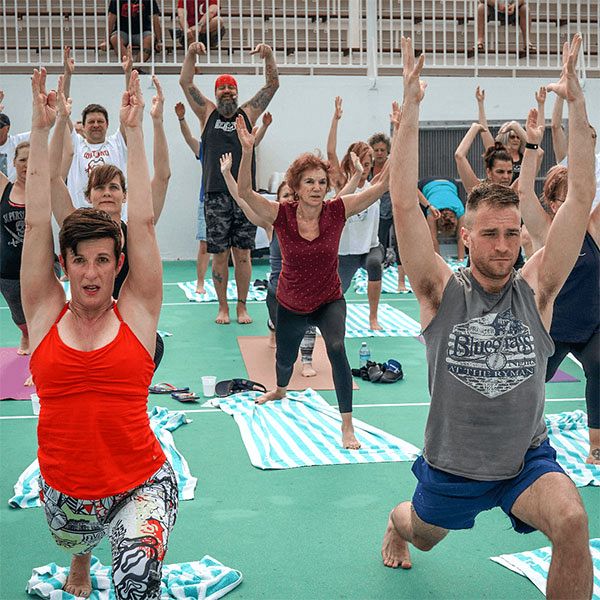 Full Throttle Yoga + Liberty Tattoo are back!
Wednesday, August 25, 2021
We're bringing back two Outlaw Country Cruise favorites this year - Full Throttle Yoga and Liberty Tattoo!
Join Mark Stefanowski for a powerful, bold, and fun session of Full Throttle Yoga or get an OCC memory that will last forever with Liberty Tattoo at their onboard tattoo shop!