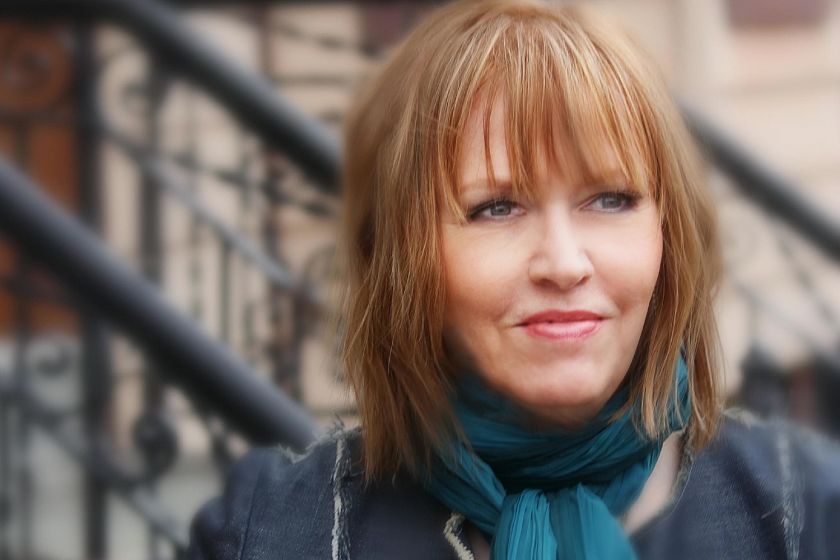 Mary Lee's Corvette
Mary Lee's Corvette
Perhaps the New York Times described her songwriting best when it called the songs of Mary Lee Kortes "so meticulously crafted they sound completely natural". The Village Voice agreed, calling her "a masterful songwriter", and clearly one with her own voice, says Rolling Stone, proclaiming "the bright bite in Kortes' voice combines the high-mountain sunshine of Dolly Parton with a sweet-iron undercoat of Chrissie Hynde".
Mary Lee has released four CD's of original compositions under her performance name "Mary Lee's Corvette", all to international acclaim and all landing on Billboard Magazine's "ten best records of the year" in their years of release. She also released one album of covers -- a complete, song-for-song recording of Dylan's classic "Blood On The Tracks," hailed by many critics as daring, and earning four stars from Rolling Stone for its "quietly direct magnificence.... Dylan likes this album so much he's featured one of the tracks on his web site".
Having toured the world both as a headliner and opening act for Bob Dylan, Ian Hunter, Steve Earle, Joe Jackson and Los Lobos, Mary Lee brings her considerable creative and performing experience to her newest project, a song cycle entitled "The Songs of Beulah Rowley", based on a fictional biography written by her of a singer/songwriter from the depression-era Midwest. The album "Will Anybody Know That I Was Here: The Songs of Beulah Rowley" has just been completed with legendary producer Hal Willner.
Mary Lee has expanded her creative work to include what she calls "song therapy," taking her program to schools, hospitals, and as far as Iraq and Northern Ireland to work with those affected by various kinds of trauma.
And now she is a published author. BMG Books has just released Mary Lee's first book, Dreaming of Dylan: 115 Dreams about Bob, a collection of Dylan dreams from people all around the world, from painters to poets to Patti Smith.
The song, "Dreaming of Him," is a companion piece to her book Dreaming of Dylan, which she will be discussing in depth while aboard.